I hate opening a bag of Boulder Canyon chips.  Why, you ask?  Because I really can't ever close the darn bag.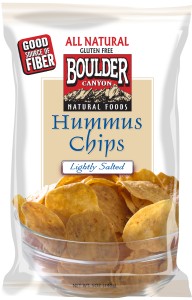 My friend Monica turned me on to Boulder Canyon chips a few years ago, even getting me hooked on the hummus chips (and, at the time, I couldn't stand hummus – these chips are sole reason I ever started eating hummus).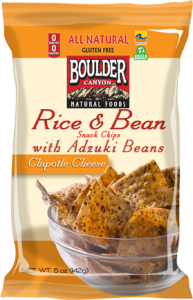 My absolute favorite Boulder Canyon chips are the Chipotle Cheese Adzuki bean chips. Â My family has polished off a Costco-sized bag in a matter of hours before at a party. Â The Natural Salt variety of the rice and adzuki bean chips is not quite what I expected. Â A hint of cumin and chili flakes gives them just a bit of spice – not enough to scare people off, but enough to be different than your typical "plain" salted chips.
A couple of weeks ago, we used the Parmesan and Garlic potato chips to make baked mozzarella sticks and they were so good. Â (Psst – I didn't use any sort of flour or seasonings; just cheese sticks, egg, and potato chips.) Â The potato chips stay on better if the pieces are really small, if you use a food processor, but the kids have fun smashing the chips into bits and that works fine, too.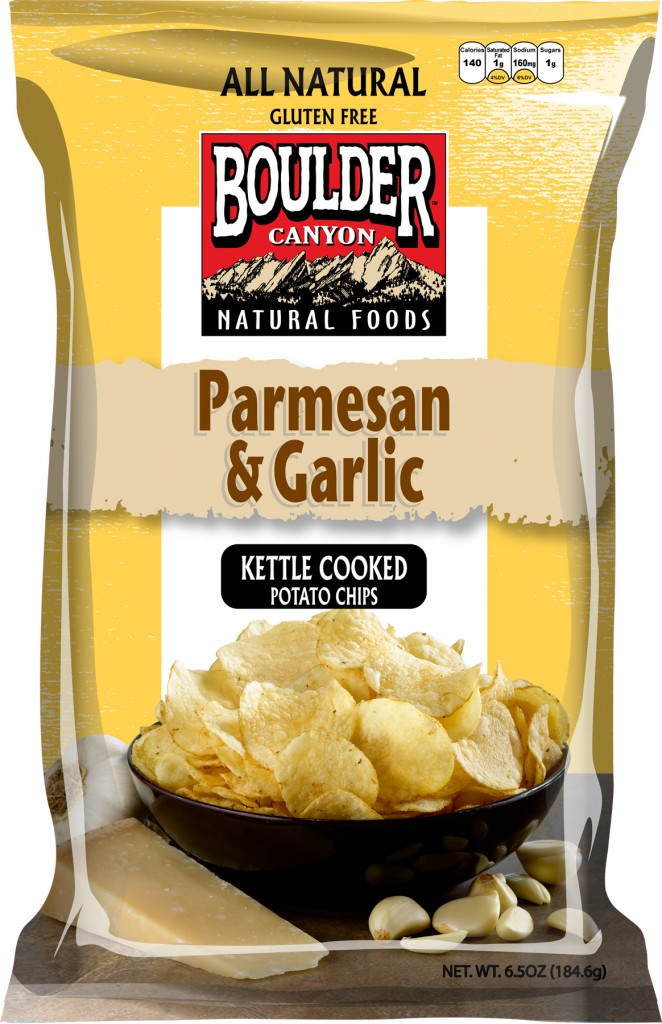 To celebrate Boulder Canyon receiving their gluten-free certification, as well as the end of Celiac Awareness Month, they are offering a giveaway! Â Three lucky winners will each receive 3 coupons for free Boulder Canyon products!
To enter, simply leave a comment on this blog post. Â Tell me something you love about chips!
This contest is open to U.S. addresses and will close at 9:00 p.m. central on Saturday, June 15, 2013.