Can you believe the summer is almost over? Â Where did it go? Â Friends across the country have already been sending their children back to school for a week or two.
I'm not quite sure I'm ready for school to begin again, but I do have a new tortilla chip to add to my list of "snacks I hide in my desk."  The Better Chip has recently launched a new flavor: Spinach & Kale.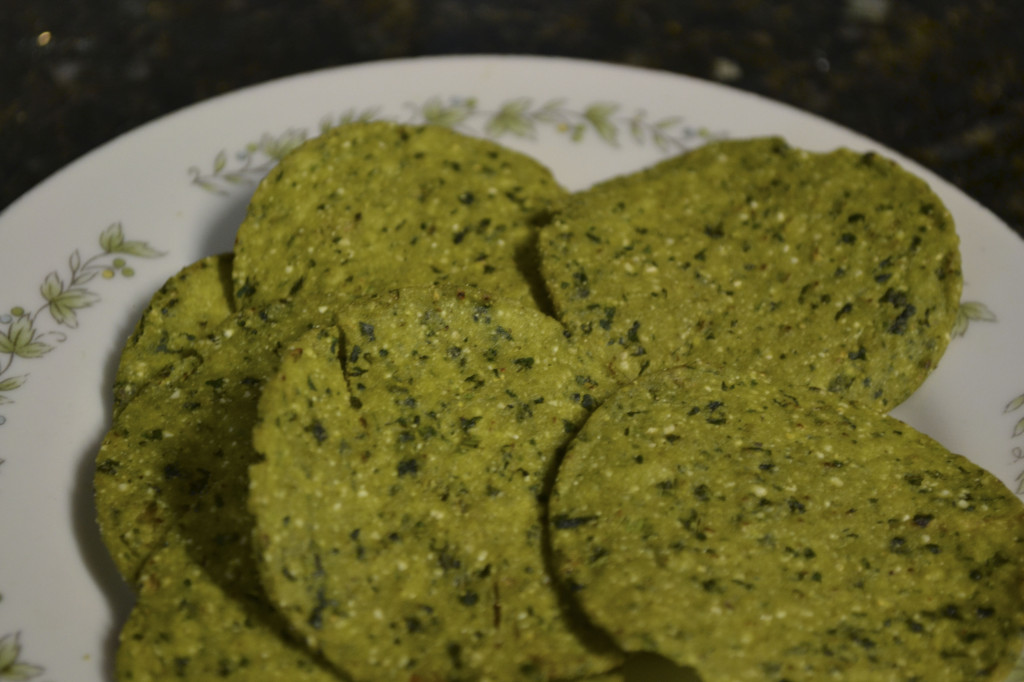 These new chips definitely are not your "hidden veggie" type snacks. Â You can definitely taste the vegetable flavor. Â For some of you less adventurous veggie types, you may need to snack on them a bit before you get hooked. Â If you're like my children, however, Â you'll be instantly addicted to their sea salted unique vegetable flavor. Â Seriously, Corice and Carter wouldn't stay away. Â Martin thinks they're pretty great, too, and he's not even a "vegetable person." Â So even if you aren't, you might just find them to be awesome.
Spinach & Kale chips go great with salsa and in nachos, too.
The Better Chip is made from 100% all natural ingredients: whole grain corn masa and fresh, whole vegetables. Â Of course they are gluten-free, but they are also free of genetically modified ingredients and made in a completely nut-free environment.
Check out the other great flavors from The Better Chip!