Snap. Crackle. Pop.
I'd forgotten how noisy Kellogg's Rice Krispies are, until I poured the milk into my bowl of the new Rice Krispies Gluten Free this morning.
They look like Rice Krispies.
They sound like Rice Krispies.
It's been over seven years since I've had some, but I think they taste like Rice Krispies.  These, however, are made with whole grain brown rice.  The ingredients are pretty straight-forward: whole grain brown rice, sugar, salt, and a bunch of "spray-on" vitamins and minerals (that's what I always called them growing up).  Those vitamins and minerals are what a lot of people that are gluten-free miss out on, as a majority of gf products are not enriched.
My kids have been staring at these boxes on the counter for a couple of weeks now, really excited about them.  There's just something about those timeless cartoon elf characters.
By far, the biggest thing people are concerned about is cross contact.  Here is the information I gleaned from my contact:
Kellogg is working with a third-party organization that specializes in testing products for gluten.  Each batch of Kellogg's Rice Krispies Gluten Free cereal will be tested to ensure its gluten-free status, as will the production line.

Each batch of new Rice Krispies Gluten Free cereal is tested to contain less than 10 parts per million of gluten. As you know, the FDA has proposed a standard of 20 parts per million.
I don't know who their third party is, but I would encourage Kellogg to get these certified with the Gluten-Free Certification Organization.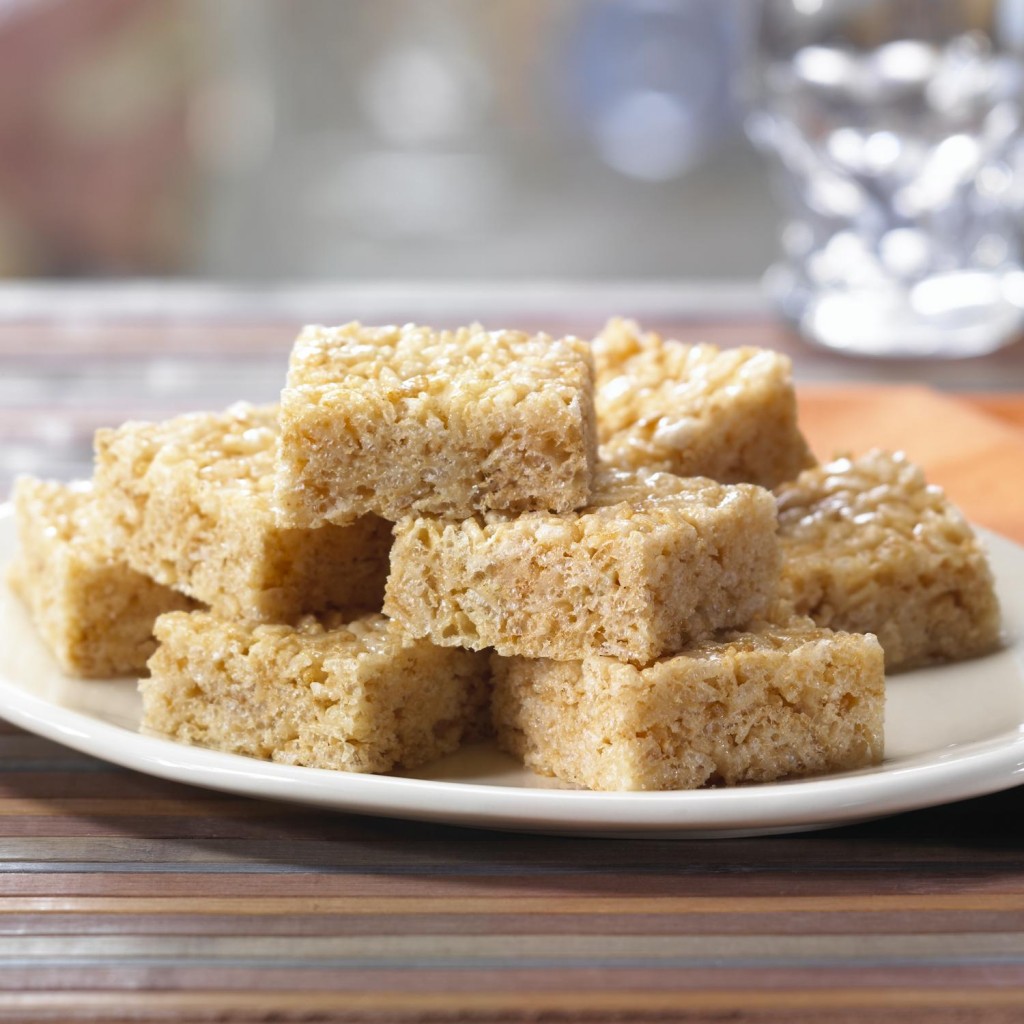 Visit the Kellogg's site for the Gluten-Free Treats recipe (if you don't already know the recipe – it's the same as the regular Rice Krispie Treats recipe, just using the gf cereal).
Kellogg's Rice Krispies Gluten Free are scheduled to hit store shelves in early June (that's coming up really soon!).  Another tidbit of good news: the suggested retail price for the gluten free version is the same as the original version.  Hooray for no gluten free markup!
These samples were provided to me by Kellogg's.
P.S. – They are also really tasty with raisins and chocolate milk.  🙂