Oh, wow.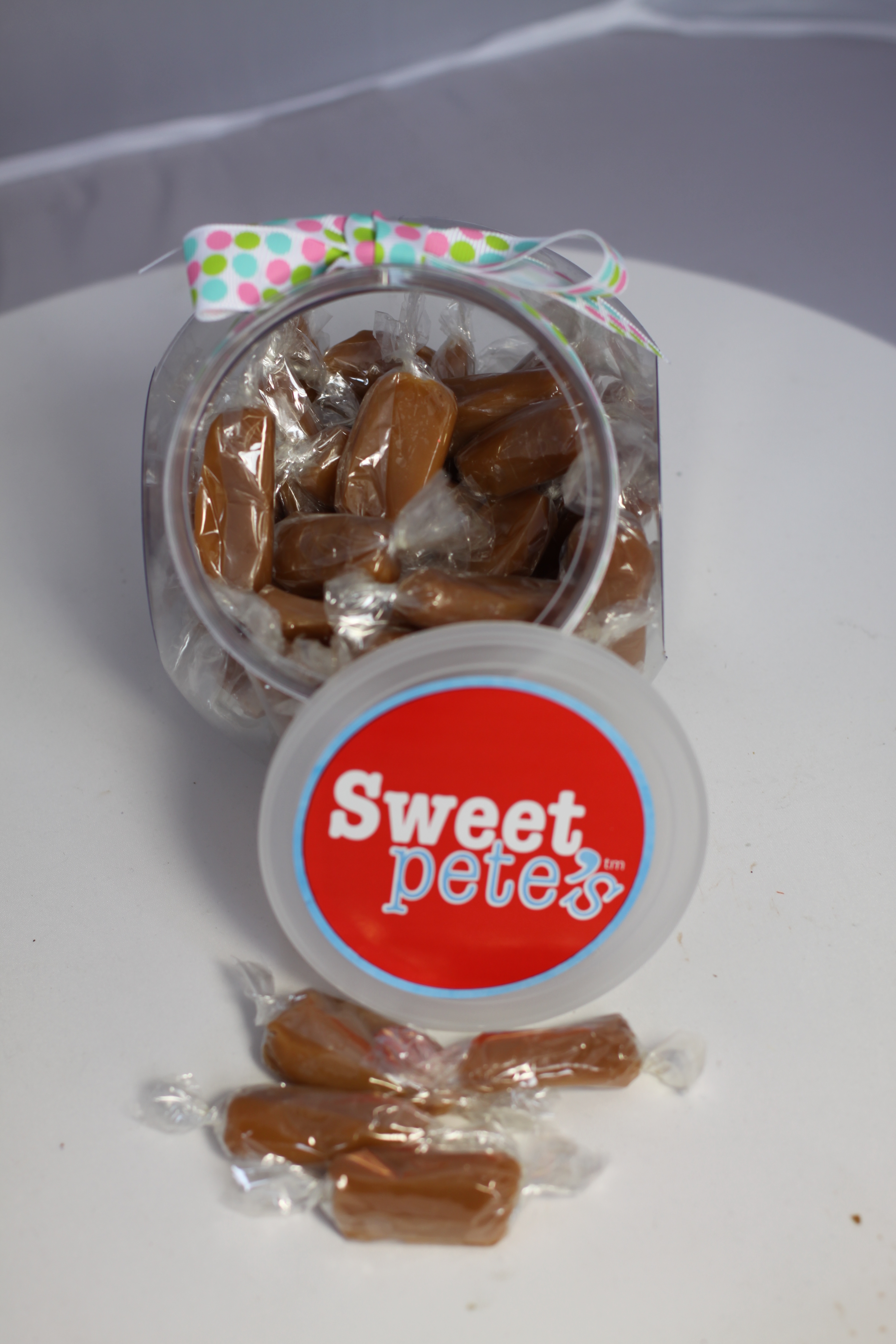 Maybe this was a dangerous thing to begin, 20 minutes before I start piano lessons.
I had never had a sea salt caramel before.  Who knew that it could be so divine?  The very first taste of a Sweet Pete's Sea Salt Caramel is the sea salt, but right on its heels is the creamiest, richest caramel I've ever tasted.  The flavors are completely distinct, yet totally intertwined.  It's like a perfect marriage.
I have totally spoiled my dinner.
Now, you might say "didn't your mom ever teach you to eat your vegetables first?"  No, in fact, my mom says "life's short, eat dessert first."  (Not something you generally expect to hear from an aerobics instructor.)  Of course, as a child, she did teach me the importance of vegetables.
Sweet Pete's Sea Salt Caramels are all natural and gluten free.
Even though the store is in Jacksonville, FL, the Sea Salt Caramels are available for purchase online.  The press release states that they can be shipped all year as they are heat resistant.  I can attest to that, as my caramels sat on the front porch for two days, in 80-90° heat, while I was out of town.
Ingredients: Corn Syrup, Sugar, Water, Sweetened Condensed Milk, Butter, Salt, Sea Salt, Pure Vanilla Extract.
Sweet Pete's sent me these samples to try, and review if I felt so inclined.