"What do they taste like?"
"They taste like Puffins, duh," said Braden.
We've obviously been eating Honey Rice Puffins for years. Â They are a puffy square of cereal (like a throw pillow) with a honey coating. Â While we like to eat these as cereal, we also just like to just snack on them. Â They make great snacks for kids. Â Mine haven't left me alone since I opened the box (and they've already eaten dinner). Â 🙂 Â Little vultures, that's what they are.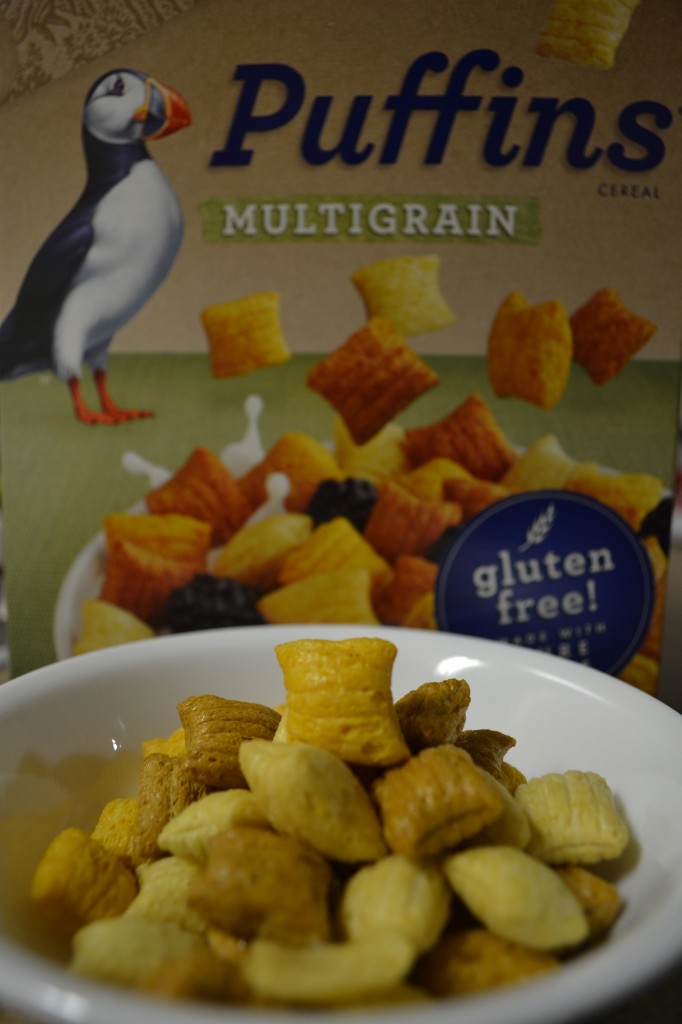 "They're crunchy." Â "They taste like honey." Â Well, honestly, that's a pretty good description.
The Multigrain Puffins are similar (one of the three are the rice ones, I think), except there is more "grain" flavor to them. Â One serving of either type of Puffins provides you with 46% of your daily whole grains and 3 grams of fiber.
Barbara's Bakery has been making gluten-free cereals for as long as I can remember. Â Their Brown Rice Crisps and Cornflakes were a staple in our house for a long time.
Even though Barbara's Bakery makes non-gluten-free cereals, they test the gluten-free products to ensure they are actually gluten-free.
If you love the fun puffins on the box, you can even buy your own beanie Puffin from Barbara's Bakery or Adopt a Puffin and support the seabird conservation efforts.
Please excuse me while I go fight for more cereal…