Is work-day snacking bringing you down? Â Do you sit at your desk and eat junk or maybe feel like you're starving to death until it's time to go home?
LUNA wants to help you practice healthy workplace snacking with the "Feed Your Strength…At Work!" Facebook contest.  Through June 30th, you can upload a picture of you and your coworkers and a little write-up about how you are making work a healthier, happier place, and you will be entered to win a vending machine for your workplace stocked with LUNA snacks, including the gluten-free protein bars.
Two new-to-me flavors of the LUNA protein bars are Chocolate and Chocolate Cherry. Â The chocolate cherry is like a distant cousin to a cherry cordial – none of that crazy sweetness (or runny gooey stuff), but with both flavors melding and working together. Â Sometimes the cherry flavor is stronger and sometimes the chocolate, and it changes as you chew. Â This is a great bar to chew slowly and savor the differences in the flavors.
The Chocolate LUNA Protein Bar almost belongs in the candy aisle.  It's sweet enough, chocolate enough, and full of nougat-y chewy goodness to satisfy a chocolate craving.  I almost feel slightly guilty for eating it.  🙂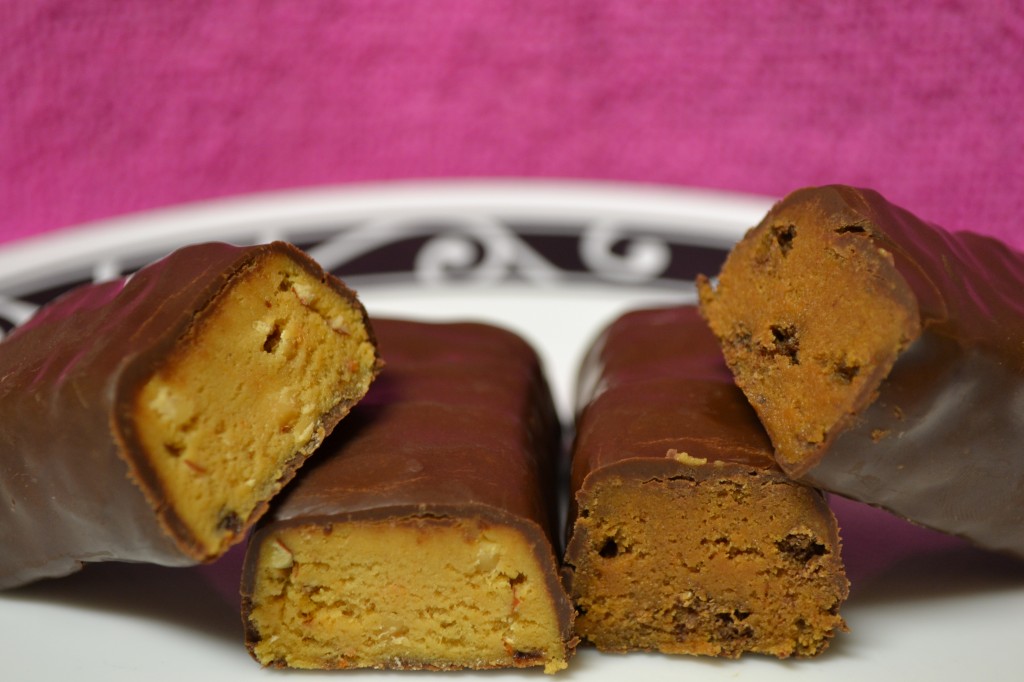 For our Delightfully Gluten Free readers, LUNA is sponsoring a giveaway here, too. Â One lucky winner will receive their flavor choice of 3 boxes of LUNA protein bars. Â Yes, that's 3 boxes of LUNA protein bars!
To enter the DGF giveaway, simply leave a comment on this post about what you do at work to be healthy. Â For example, we teach physical education classes for undergraduates, and spend entire semesters exercising and talking about health, fitness, and nutrition.
This giveaway on Delightfully Gluten Free is open to U.S. addresses and will close at 9:00 p.m. central on Friday, June 14, 2013.
The LUNA facebook contest closes on June 30th.
Want to know about the other flavors? Â Check out my previous LUNA protein bar review (from last May). Â Enjoy! Â 🙂