I can't tell you how excited I get to see all of the different readily-available cuisines in gluten-free varieties these days. Â I am constantly finding new gluten-free foods in new cuisines, even in new places.
One of my new favorites is Tasty Bite Indian Meals. Â I first heard of Tasty Bite a few years ago at a gluten-free event, but I rarely ever saw them. Â A couple of months ago, my mom bought me a big box of Tasty Bite's Madras Lentils from Costco, which featured in our chili for awhile.
I recently received some samples from Tasty Bite, and so far, it's been a wonderful, tasty experience for me.
Luckily for me, I've always loved rice. Â One day last week, when I wasn't feeling too well, I found comfort in a bowl of Thai Lime Rice, with a sweetly subtle blend of coconut, ginger, and lemongrass. Â It had enough flavor to be great rice without being too powerful for my ailing self. Â Today, I'm spicing it up with some Ginger Lentil Rice, which even has protein from the lentils. Â Growing up with my uber-picky father, I rarely had a chance to try different cuisines (I don't count tacos or spaghetti), and certainly not much with spices. Â I LOVE trying new dishes and the intertwining flavors from other cultures. Â When I was a child, I thought ginger was only for cookies and ginger ale.
The Vegetable Korma is a sweet/spicy curry, which  if eaten by itself, is like a thick soup.  It has big chunks of veggies with a really excellent taste (which I might be better able to describe if I ate Indian food more often).  It would be great over a bed of rice or with some fish or chicken.  In fact, I got halfway through my bowl the other day and decided I needed to try it with fish.  I'm glad I did!  I thoroughly enjoyed the wonderful complements of flavors.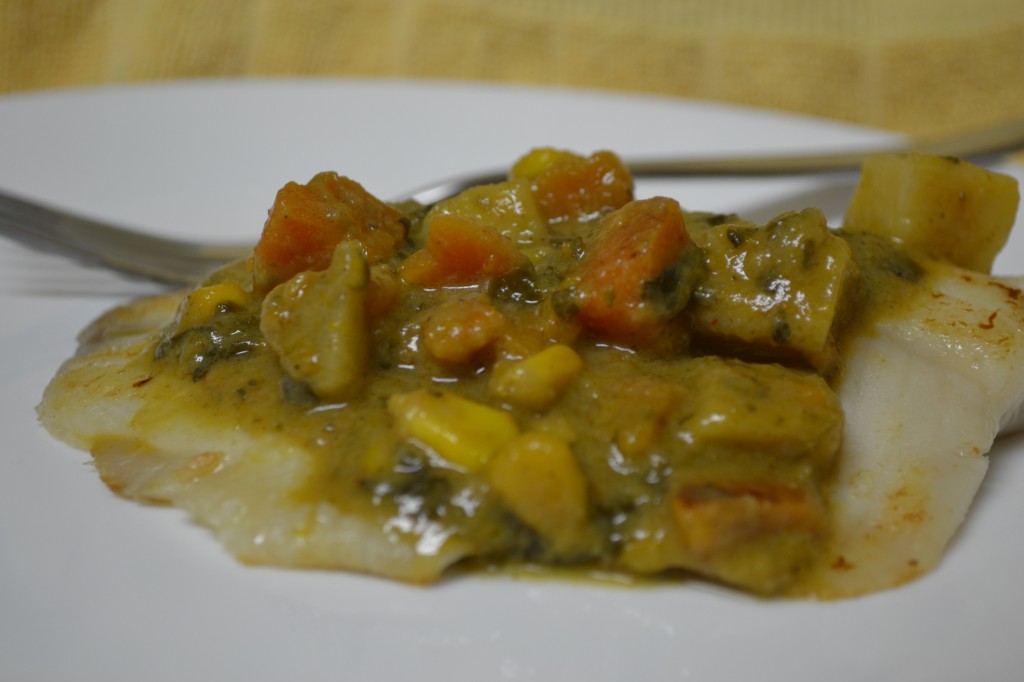 Tasty Bite meals are vegetarian/vegan and many are gluten-free. Â They come in a shelf-stable microwaveable pouch, which makes them excellent options to take to work or for travel (but probably not on a plane, unless you're taking one of the rice varieties).
Tasty Bite is now available in many stores, including some Wal-Marts. Â You can also find Tasty Bite on facebook, pinterest, and twitter.