Do you remember those days when you would cheat and pop up a package of cookie dough ready to throw in the oven?
For most of us living gluten-free, that memory may be quite far removed (or if you are a cookie baking purist, you might only have memories of friends doing this). Â With the wealth of new gluten-free products on the market, we now have our chance again…or for the first time.
I recently received some samples from Immaculate Baking Company of their new Gluten-Free Peanut Butter Cookie Dough. Â Preheating the oven and popping the semi-flattened dough balls onto the baking sheet were the only prep work involved. Â That's quite handy when you're spending a lot of time renovating your house and finishing up graduate school.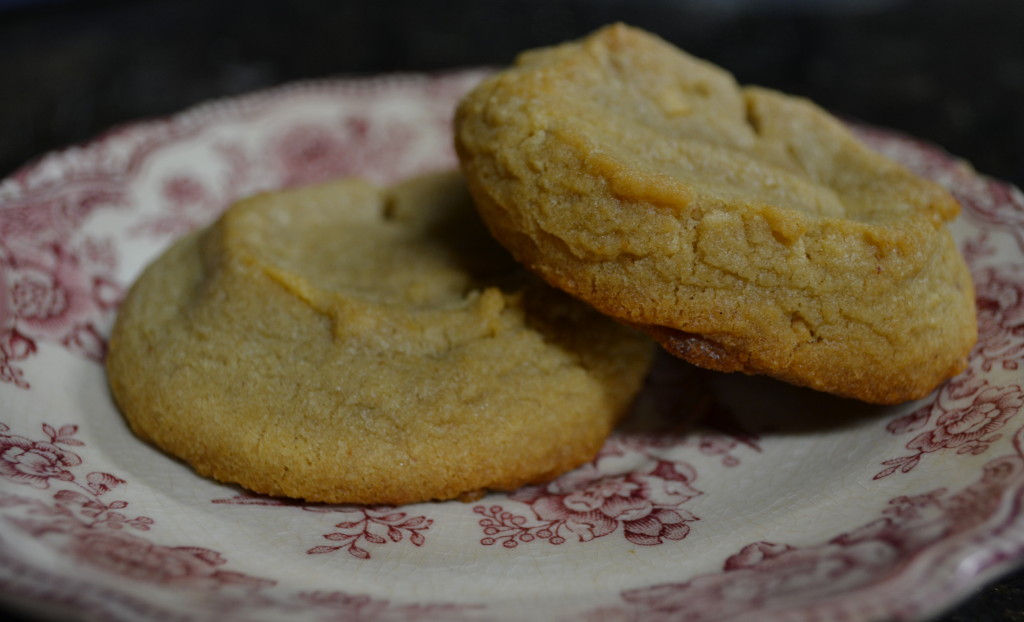 Less than 20 minutes later, out pops some delicious cookies (and barely any clean-up, too 🙂 ). Â These cookies have a light peanut butter flavor. Â Martin thought they were really good because they weren't overpoweringly peanut buttery. Â They are chewy and floury and have quite a bit of butter flavor to them, too. Â Little chunks of peanuts give a twist to the smoothness of the cookie.
During baking, these cookies do not flatten out too much, so they retain quite a bit of thickness.
Immaculate Baking Co.'s Gluten-Free Peanut Butter Cookie Dough is certified gluten-free through the GFCO, has no trans fats, and no artificial flavors. Â They also currently have a gluten-free chocolate chunk cookie dough and gluten-free fudge brownie cookie dough. Â The gluten-free doughs also use a non-dairy recipe.
You can find Immaculate Baking Co. products just about all over the place (in my area, tons of stores have them including Wal-Mart and Super Target). Â If your favorite local store carries some of the products but not the gluten-free ones, talk to the management and see if they will order some.