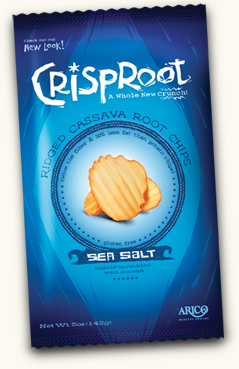 Watch out, potato chips. Â You've got some serious competition.
Oops, I've almost eaten the whole bag and hadn't even started writing yet. 🙂
CrispRoot recently sent me some samples of their Cassava Chips.
CrispRoot Cassava Chips are thin and crispy, but hearty enough to hold up to dips.
I LOVE the salty flavor that immediately hits the tongue from the Sea Salt chips, then fades away to the flavor of the cassava chip.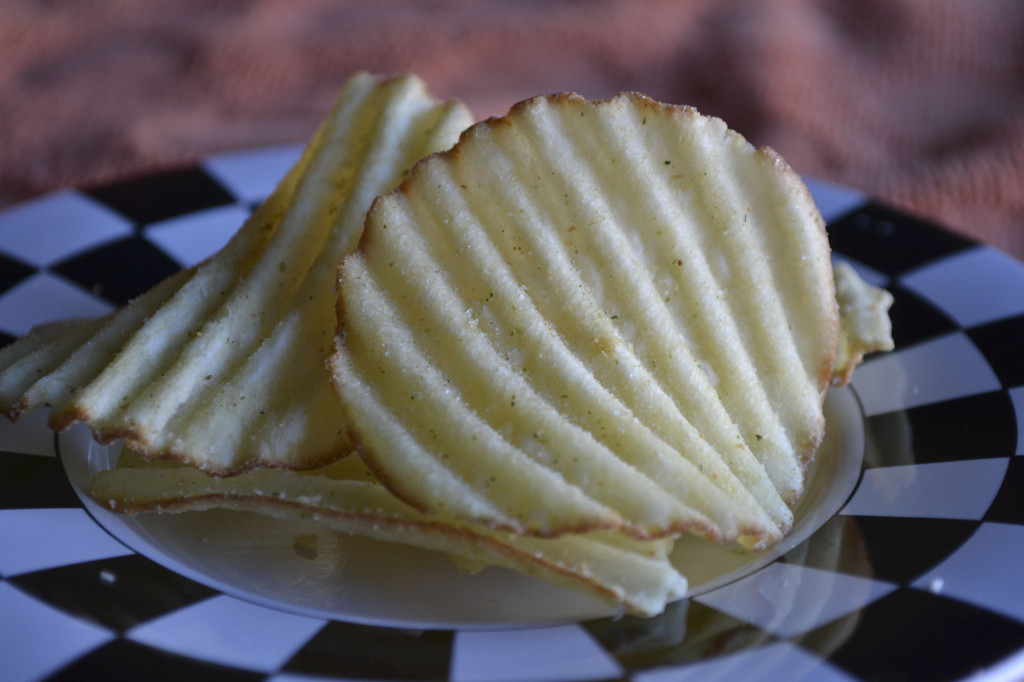 Oh my gosh, what an amazing flavor from the Thai Ginger! Â Spicy from the ginger, flavorful from the other spices, onion, garlic, and leeks. Â I can't decide if it's curing my desire for Asian food or making it stronger. Â I definitely want more chips than I put on my plate, though. Â I may have to do without, as it seems my husband has polished off the bag.
CrisptRoot Cassava Chips have twice the fiber of potato chips and 30-40% less fat than most potato chips. Â They are gluten-free and dairy-free. Â Their BBQ Bliss has no soy, which most (as I have found) barbecue-flavored foods do. Â And they are tasty. Â So tasty.
In north Texas, CrispRoot can be found at Sprouts. Â You can find other stores on CrispRoot's store locator page.