You may have noticed that I was silent for awhile. Â Moving to a new city, starting graduate school, and getting married (all within the space of 8 days) was a lot on my plate all at once (plus a HUGE project for work). Â Now, all the boxes are unpacked, we're settled in to our roles and schedules (which are soon to be thrown out the window when school starts), have gotten our library cards (extremely important to a family of bookworms) and working on finding products and recipes for Braden.
I want to share with you, my friends and readers, a little bit from our wedding.
Martin and I had a small, beautiful wedding surrounded by my family.  Corice took her job as flower girl with spunk and pizzazz.  My mom had gotten the book The Very Fairy Princess: Here Comes the Flower Girl!, by Julie Andrews, to read to Corice.  In it, the little girl twirls and jumps and spreads the flower petals.  So that is what Corice did.  🙂  Carter held his satiny pillow and carried our wedding rings with manly grace and style.  Braden walked me down the aisle and gave me to Martin, then they stayed right with us, because it wasn't just between the two of us.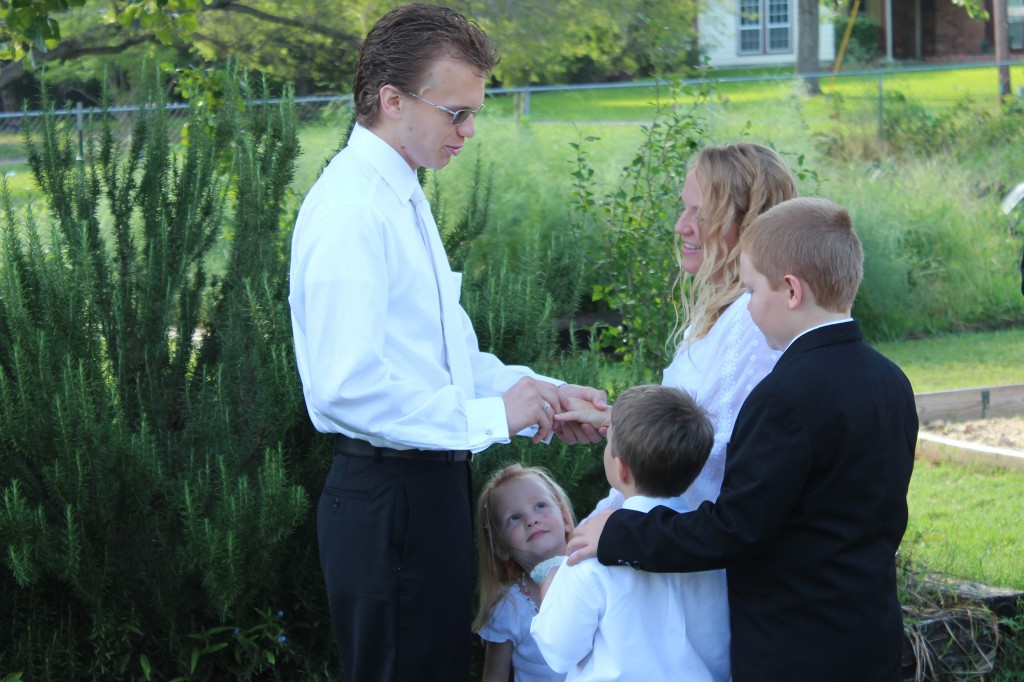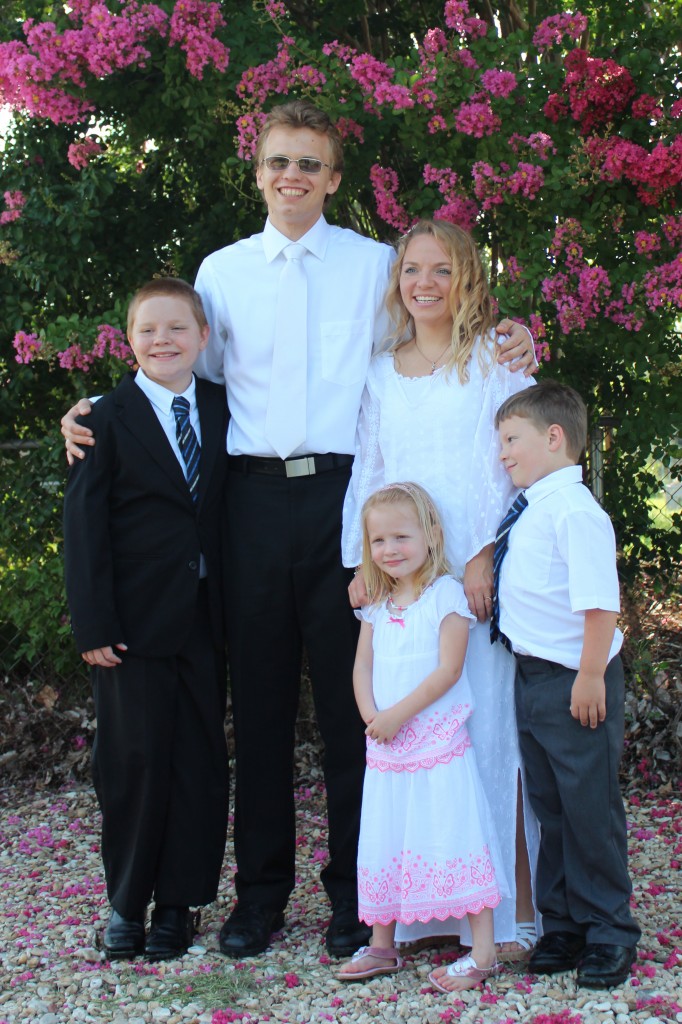 We had a nice reception a week later, with a ton of cake (all Braden-friendly) baked by my friend Rebecca Franklin from the San Antonio are, using recipes from You Won't Believe It's Gluten-Free by Roben Ryberg. Â We opted to use the "velvet icing" recipe instead of having to make corn-free powdered sugar. Â Well, we got so many compliments on both the cake and the icing. Â My mom even ate the icing, and she almost never does. Â I'm still working on finding some pictures of the cake for you. Â I was a little preoccupied at the time.
So, now we're on the search for a great tortilla recipe. Â We haven't had much luck yet, but that's because I ruined my pan on the first try. Â I suggest using a cast iron skillet for making tortillas. :/
I hope your summer is going great and you've had a chance to experience something new and some great new food!