Chocolate mint – the smell of the season.
I am personally a fan of mintifying my chocolate during the holidays. Â Apparently, the folks over at Dr. Lucy's are, too! Â One of their new flavors for the season is Chocolate Merry Mint.
Like all of Lucy's cookies, these are light, airy, and completely crispy. Â The chocolate and the mint complement each other nicely, and the mint lingers with you, as it should.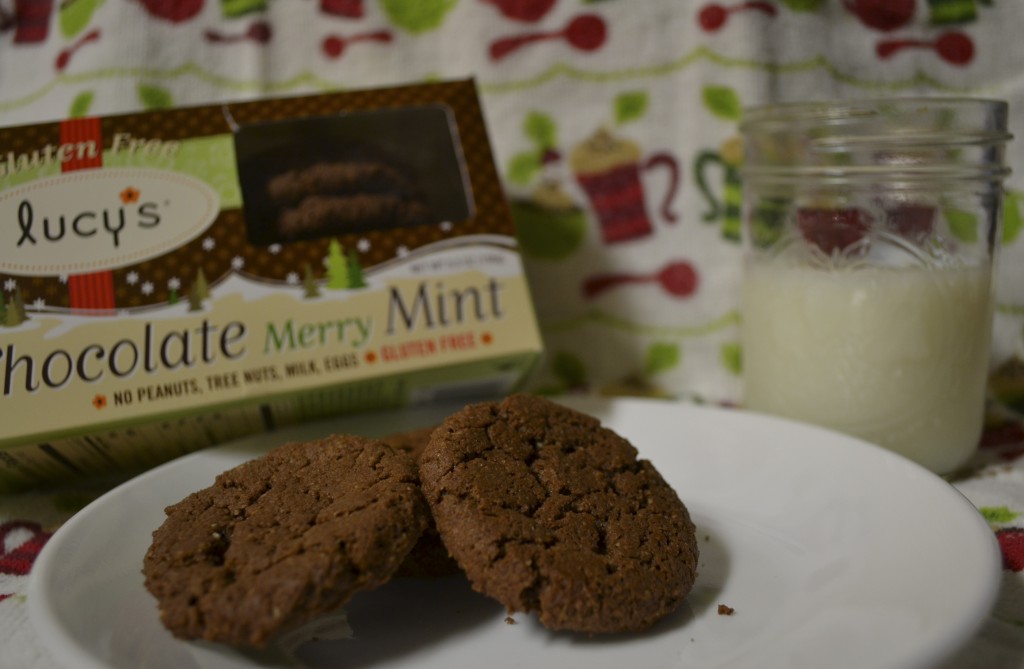 When dipped in milk, the cookies quickly soak it up. Â They are great for dipping, but you need to eat them quickly once they're wet.
There is just something special about chocolate mint for me. Â It didn't take long before I had realized that I had eaten half the box. Â :O Â I somehow managed to leave the last four in the open box for a couple of weeks, and they softened up, which I also enjoyed.
Lucy's also has out a new Holiday Sugars cookie. Â It tastes faintly of oats and has sugar sparkling all around. Â I bet it would be lovely with some icing, but I'm trying to behave myself a little.
What are your favorite Christmas flavor pairings, and do you make anything special with them (like chocolate cherry cookies)?
These samples were provided by Lucy's for my tasting and possible review.