My children are always quite opinionated about what is the best birthday cake. Â For Braden, this year, it is cheesecake. Â He had been telling me for at least the last 3 months.
It's a whole lot easier to make a couple of cheesecakes when you know they are mostly going to family instead of a ton of 10-13 year old boys, so I readily forged ahead with them.
A word to the wise: it's incredibly difficult to make a double batch of cheesecake mix in one 6-quart Kitchenaid mixer. Â (I made a HUGE mess in the kitchen.)
I must admit, I'm not the most patient when it comes to cheesecakes, and I generally don't care if they have cracks in the top. Â So, mine did this time (but not always, though I don't make them very often).
But this is a great tasting recipe, and if you use the Neufchatel and Greek yogurt (which is usually fat free), it's really not too bad for you… or so you will try to convince yourself…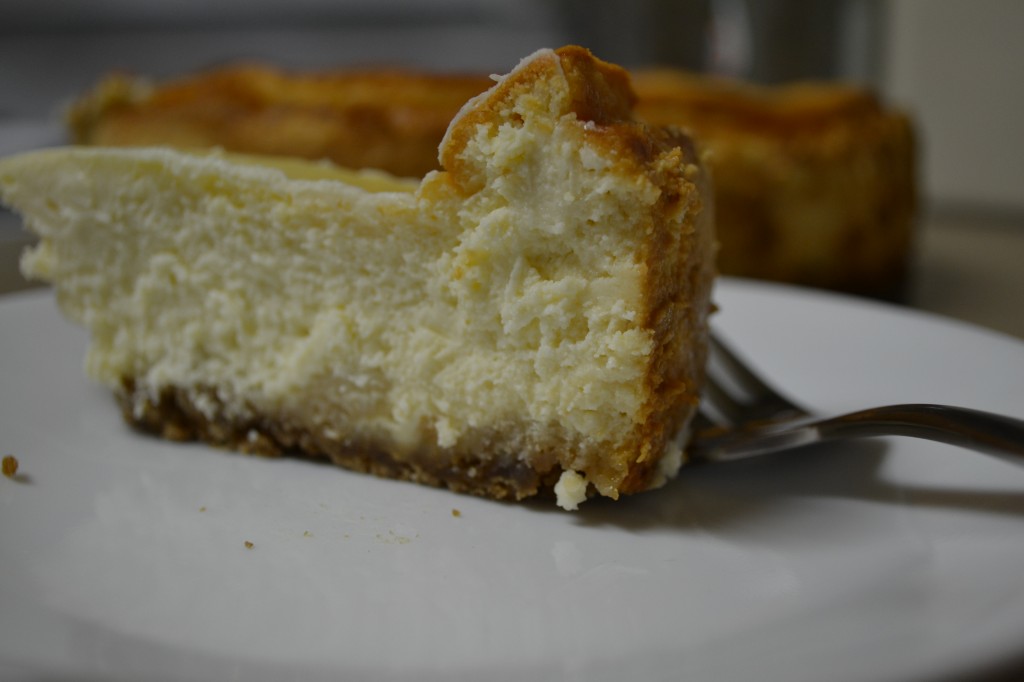 Recipe: New York Cheesecake
Ingredients
12-20 gf cookies (depending on size), crushed (stick them in a sturdy freezer zip bag and beat it with a rolling pin) Â This was great with the sorghum sugar cookies!
2 Tablespoons butter, melted
4 8-ounce packages cream cheese or Neufchatel (1/3 less fat cream cheese)
1 ½ cups granulated sugar
3/4 cup milk
4 eggs
1 cup Greek yogurt
1 Tablespoon vanilla extract
3 Tablespoons white rice flour
1/8 teaspoon xanthan gum
Instructions
Preheat oven to 350F. Grease or spray a 9-inch springform pan.
In a medium bowl, pour melted butter onto cookie crumbs and mix together. Press into the bottom of the springform pan.
In the bowl of your mixer or in a food processor (with large bowl), blend cream cheese and sugar. Add milk, eggs, yogurt, and vanilla, and mix until smooth. Sprinkle in flour and xanthan gum while it is mixing.
Pour into pan, over prepared crust.
Bake in preheated oven for 1 hour. Without opening the door, turn the oven off and let the cake cool in the oven for 3-6 hours (or 1-2 if you're running out of time and don't mind cracks, which can make great pockets if you cover with chocolate or strawberries, lol).
Chill in refrigerator until serving.
Recipe by Brought to you by Delightfully Gluten Free.