Marble Falls, Texas… where is that, you ask? Â Precisely.
A few months ago, I bought a Texas state parks pass. Â I've decided to get my money's worth from it this year. Â Last week, I took my family to Longhorn Cavern state park and Colorado Bend state park. Â They are far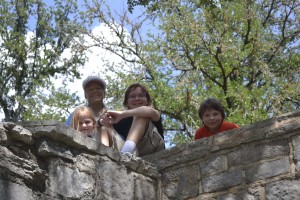 enough away that we decided to make it an overnight trip and stay in a hotel. Â Before leaving, I checked findmeglutenfree.com to see if there would be any place to eat near us. Â Keep in mind that this is in central Texas where there really isn't a whole lot. Â A couple of hits came up, some chains, but upon reading the reviews found that they were not really options. Â Then I saw Tea Thyme Cafe and pulled up their website. Â An all-gluten-free cafe! Â I told my family we were going even if it was an hour out of the way. Â But no, it was 15 minutes from Longhorn Cavern SP, so we had a lovely early dinner after a hot day of hiking outside and touring the cool cave.

As we entered Marble Falls, I made a point to read the population sign. Â 6,077. Â Six thousand people and they have an all gluten-free cafe?
How exciting is that? Â I super duper LOVE being able to eat anything at a restaurant. Â People without food allergies or medical restrictions just don't understand how exciting that is. Â (And yes, I know my boys need haircuts.)
Tea Thyme Cafe is not open all day. Â They close at 5pm, so make sure you go early in the day. Â They serve breakfast and lunch all day long and have a new salad bar from 11-3. Â I think they also have a breakfast bar on Saturday mornings. Â They are not just a gluten-free place, but they do many vegetarian and vegan dishes, and the food is designed to be on the healthier side of life.
Corice ordered the spinach pizza. Â This was a flour-type tortilla pizza loaded with herbs, tomatoes, and spinach (and cheese). Â The herbs really made it special.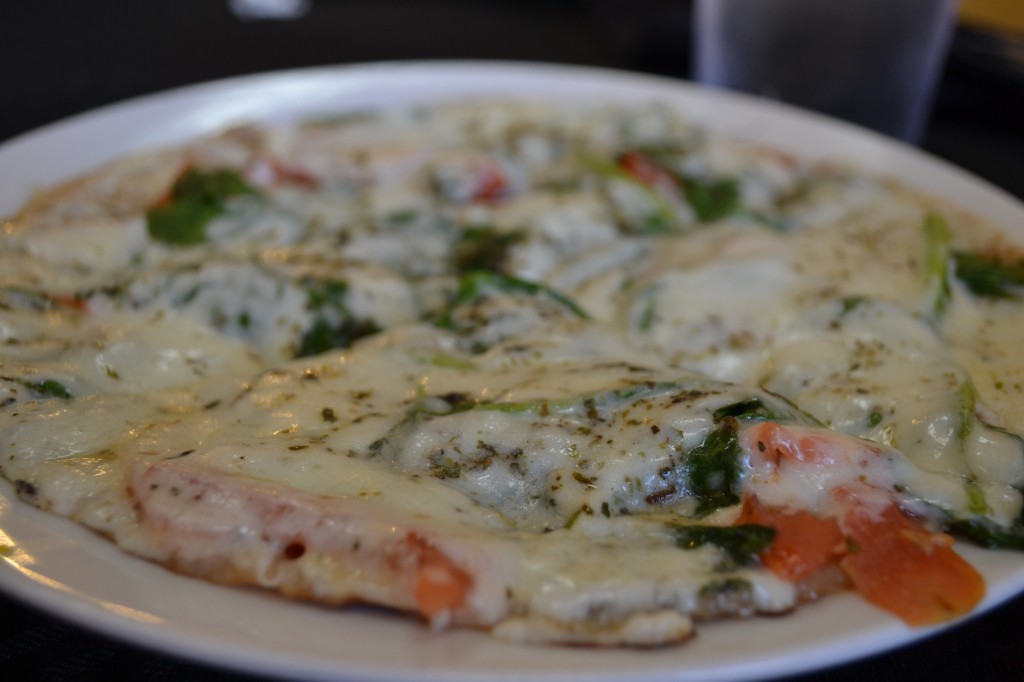 Braden had the Italian grilled cheese. Â This is not your typical grilled cheese. Â Slices of tomato and bursting with Italian herbs, it definitely sits apart from your kids' version. Â Braden loved it!
Carter was adventurous. Â He'd never tried Pastrami before, so the waiter brought him a little to taste. Â He decided on a half turkey and half pastrami grilled cheese sandwich. Â It had dijon mustard (which Carter had never tried before, either). Â They use Rudi's gluten-free bread, which is soft and tender.
My mom ordered the breakfast tacos. Â This was the only dish that I didn't try because it had avocados (and they make my throat itch). Â She had proclaimed that Martin would have to eat at least half because she wasn't very hungry and when she saw how big it was, she was even more adamant. Â Martin never even got to try it. Â 🙂
My husband ordered the big breakfast plate, with double turkey bacon instead of sausage and bacon (and told the waiter he wanted scrambled eggs as cooked and dry as they could get – weirdo, lol).  Corice wanted to switch with him halfway through her pizza.  Lucky for her, he still had about 1/3 of his pancakes left.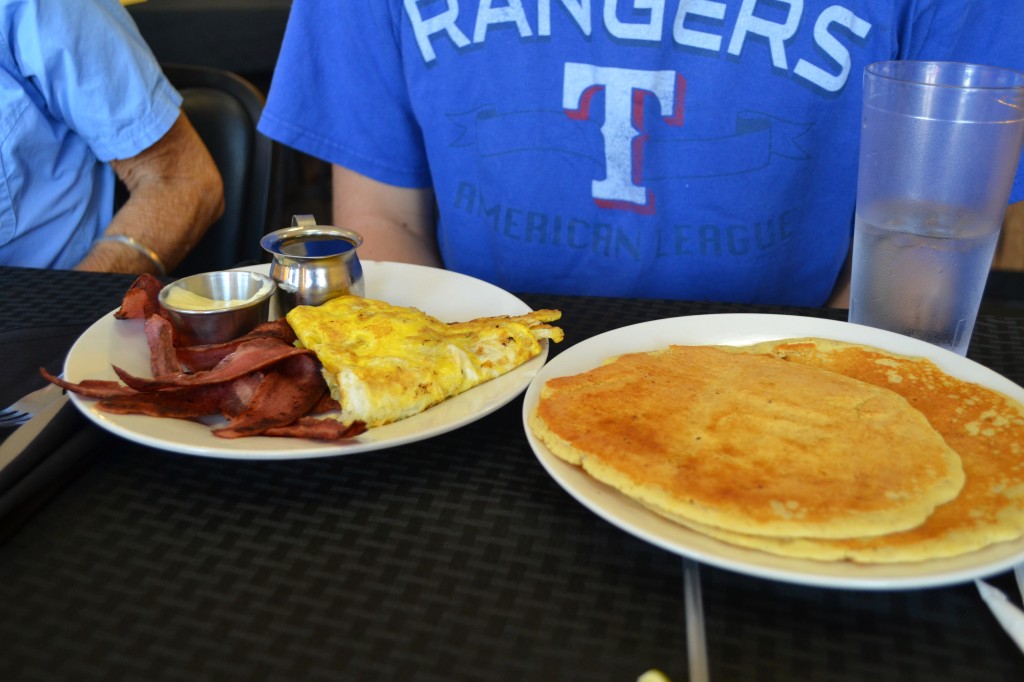 I got the crown jewel: turkey tacos. Â I thought they sounded a bit strange, but they intrigued me and I went for it.
Now, while I waited for them, a man came out and chatted us up. Â Mom asked if he was the owner. Â He replied "my wife is the owner; I just do what I'm told." Â 🙂 Â He told us the turkey tacos are one of the best things they have and they love to recommend them to new customers. Â They are kind of like a fruity chicken salad recipe that I have, in a way. Â These have chopped turkey, celery, green onions, cranberries, mandarin oranges, chopped nuts on top, all in a crisped tortilla. Â Instead of mayonnaise, they use vegannaise – so you could eat it even if you have an egg allergy. Â It was astounding. Â I ate every bit, including all that fell out onto my bed of spinach. Â All of it. Â So good.
For dessert, we got a vegan brownie with coconut ice cream. Â My mom told me they could learn from my brownies, as the brownies were a bit dry. Â However, I informed her, it would then make it not vegan (eggs and butter) or even remotely somewhat healthy (did I mention lots of eggs, butter, and sugar?). Â Knowing that it was designed to be on the healthier side, I feel that it was a pretty good brownie. Â But I really loved those turkey tacos…
If you are out that way or want to make a trip to see some cool Texas state parks, I highly recommend taking the time to go to Tea Thyme Cafe. Â We had an excellent waiter and ate excellent food.
The next day, it was hiking to Gorman Falls at Colorado Bend State Park.
I know it's been a long time since I posted. Â I'll tell you about that at another time. Â Now I just have to get back in the habit. Â 🙂
Enjoy what's left of your summer!