Do you remember those crazy things we used to called Pop-Tarts? Â If that's something you've really missed, then fear no more. Â Glutino has recently launched a gluten-free toaster pastry.
The Glutino Toaster Pastries have a very flaky crust, somewhere between a flaky biscuit and a pie crust. Â They are not sweet (and have none of that silly sugary icing on top), and have a wonderful flavor. Â The crust tastes like crust, and the strawberry insides taste like strawberries… and the schnozberries taste like schnozberries (wait, strike that last part).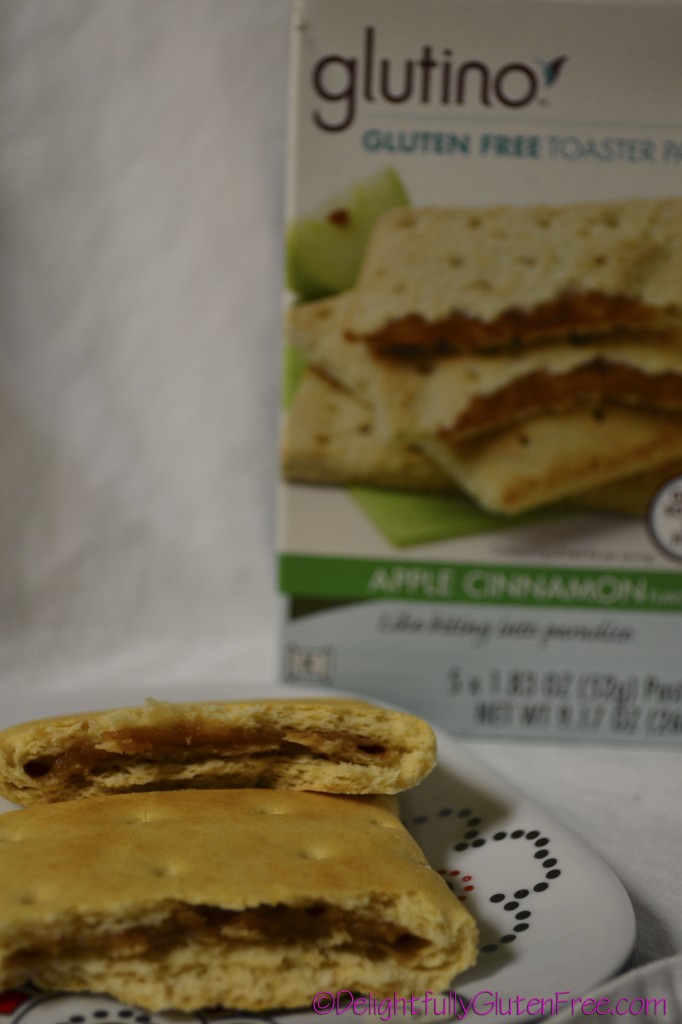 The Apple Cinnamon toaster pastries are like a dry apple pie (if it wasn't dry, it would drip all over you). Â Mmmmmm…apple pie…
I was in the health food store earlier, looking for a product they didn't have, and one of the employees directed me to an endcap with some Glutino products. Â He told me he really liked their cereal bars and many of their other products. Â When I told him there were now toaster pastries (a non-gluten-free brand was sitting nearby), he about jumped out of his skin, ready to get them ordered into the store.
In addition to the samples Glutino sent me, they would like for you to give their new Toaster Pastries a try. Â They are offering 3 packs to Delightfully Gluten Free readers, with a box each of the Strawberry and the Apple Cinnamon. Â How does that sound?
To enter, simply leave a comment about your favorite toaster pastry memory or something similar. Â My mom never bought junk food like that; I would eat so many of them when I went to friends' houses. Never had a toaster pastry and you want to know what it is? Â Tell me that!
Submit your comment prior to 9:00pm Central on Friday, April 26, 2013. Â Winners will be drawn at random. Â (U.S. addresses only, please.)
You can learn more about Glutino at their Facebook page.