On Sunday, I came upstairs for a little break from the noise and set to work on my computer. It wasn't that long before I went back downstairs, and found a container of cookies on the counter, and a little presentation plate set up. Where did they come from?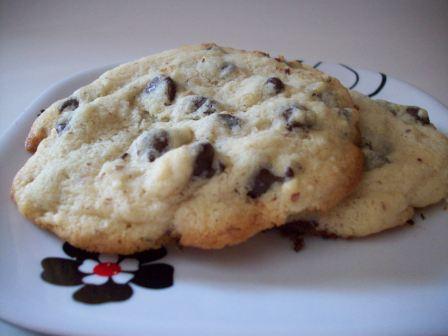 Andy and the boys had made cookies using the Pamela's mix, and the recipe on the bag. He found that the 15 minutes called for was too crisp for his liking, so he tried 8 minutes for the next sheet. Those were nice, but didn't really hold together as well.
We liked the taste and texture of the cookies. However, we do prefer the pudding cookie recipe. You could use the Pamela's mix in this recipe, too. You know, I think we need to make some pudding cookies. We sorta missed out on Teacher Appreciation Week last week, since we were all sick. I think Braden's teacher could use some cookies and brownies.