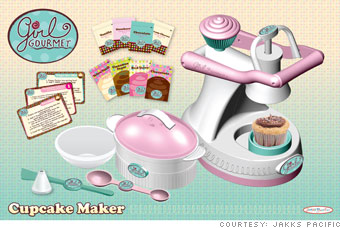 There is a new toy out this season, and if you have kids that are gluten-free or nut-free, then you will want to check this out.
This is really quite exciting. The cupcake mixes for the Girl Gourmet cupcake maker are both gluten-free and nut-free. Gluten-free is moving on up!
Right now, you can get one at Target or Amazon.com for $19.99.
Here's a picture from this morning of Corice. She is now 7 & 1/2 weeks old. More coming soon.