If you get the chance, I highly suggest you "unplug" and take a real vacation.  Due to many factors, but especially my job, I am one of those people that makes myself almost constantly available.  It had started to wear on me.
So I did something a little crazy – I bought a plane ticket to somewhere I'd never been, told my boss not to call me, and flew out a week and a half later.  For 8 days, I didn't check my email, (almost) didn't think about work at all, ignored all social media, and barely had my phone turned on.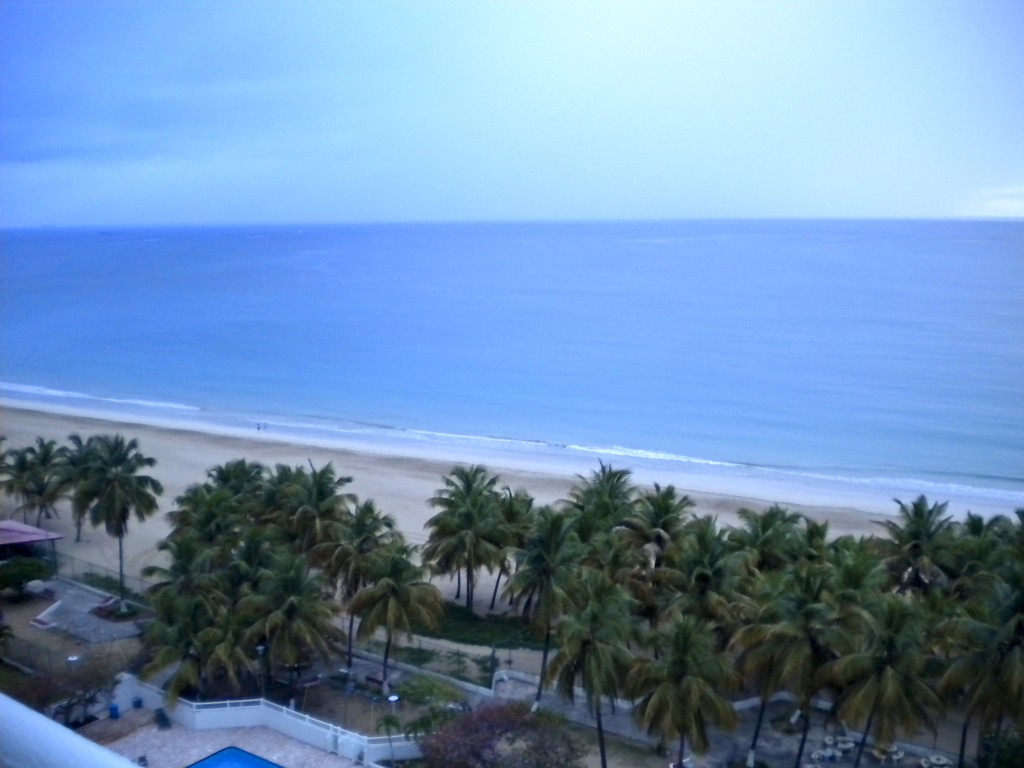 Best thing I'd done for myself in awhile.
I told you that I had done a little research, regarding gluten-free dining, before I left.  That may have been stretching the truth a little.  I spent 10 minutes scanning blogs that popped up in my google search.
I must have grown in the last few months, because I never would have been able to handle that little of preparation even a year ago.  What little I learned really wasn't even helpful.
The best thing I did to prepare, though, was to print out some restaurant cards in Spanish.  Although I think it could be a little more thorough (like include "all-purpose or white flour"), I did pretty well with the Gluten-Free Passport Spanish translation card (with both English and Spanish on one card).  I printed a whole bunch of them on cardstock, and left them with the managers/chefs, etc.
In case you didn't know, Puerto Rico is a U.S. territory, so if you're American, you don't need a passport.  And while most people do speak English, Spanish is definitely the main language.  Most signs (including road signs and some menus) are written in Spanish.
It is, however, full of American chain restaurants, which pretty much saved me.
Upon searching the gluten-free restaurant websites, the only ones I could find in PR with a gf menu were Uno's Chicago Grill.  Uno's in Puerto Rico (or at least the one in Condado), do not carry a gluten-free menu.  With my trusty restaurant card and the manager's help, I had a very safe (but very boring) steak and salad.
Luckily, that was definitely not the only place I could eat safely.
I'm a little ashamed to say that I only ate at a Puerto Rican restaurant one time during my trip.  My friend (that I went to visit) and I went to Latin Roots in San Juan, to go salsa dancing.  Again, with the card, I was able to eat safely: a tasty cilantro citrus chicken dish with rice and beans.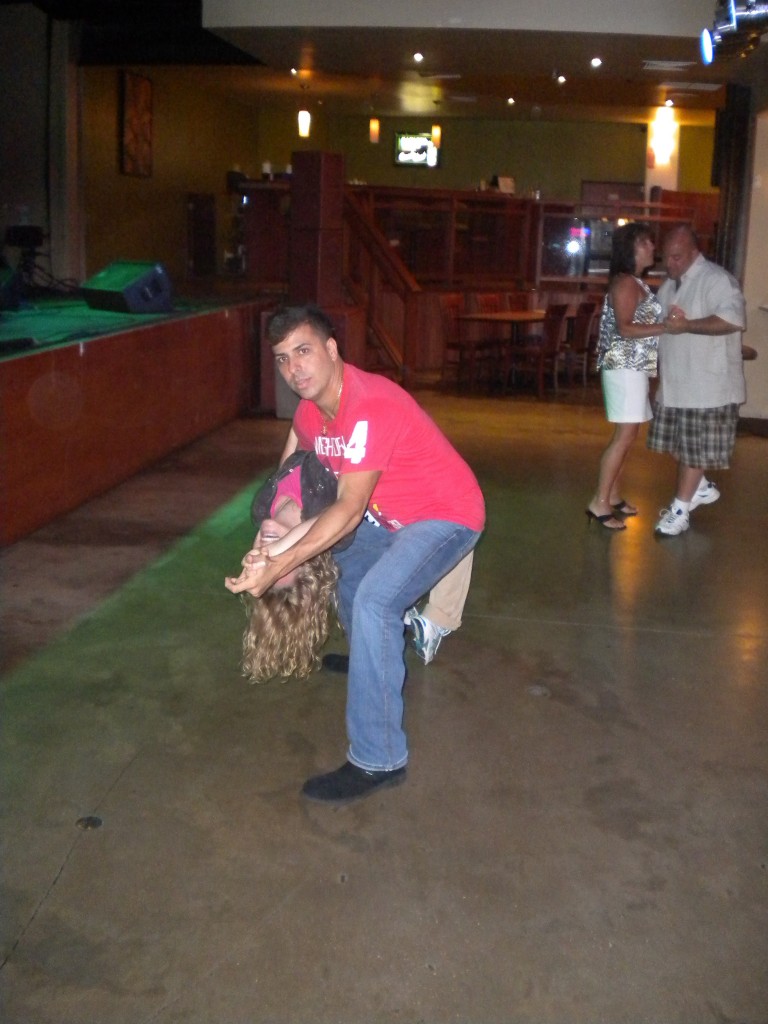 I was staying in Isla Verde, and could walk to just about anything I wanted.  We ate at Outback Steakhouse a few times.  They didn't even flinch when I asked for the gluten-free menu.  The waitresses did, however, not understand why I wanted my Thunder from Down Under first, before the meal (life's short – eat dessert first).
I did find out that not all Chili's restaurants carry the gluten-free menu, but that it seems to be just at the corporate-owned locations (which includes Texas).  I did, however (with my card), have a nice chicken Caesar salad (I was feeling like eating healthy that day, dressing on the side, and all that jazz).
There are also Wendy's everywhere, including Fajardo, where we went kayaking in the bio luminescent bay (soooo cool!).  The menu items, however, are sometimes written in English and sometimes written in Spanish.  So if you don't know any Spanish at all, you should know what you want before you go in.
My friend really wanted to go to Ruth's Chris Steakhouse.  I checked online (a consensus from bloggers), and found that they do carry a gluten-free menu, but it varies by location.  I called the one near us, found that they had a gf menu, and off we went.
At least for most of us, this is not your typical Saturday dinner.  Let's just say that I didn't even want to know how expensive our dinner was.
But it was the best steak I'd ever had in my life.  The crabtini and the creme brulee were pretty phenomenal, too.  If you get the chance to eat there, I'd suggest you take it.
And take a vacation!  It's good for your soul.
Psssttt… Need a vacation idea?  Go to Disneyworld, via the Gluten Intolerance Group Education Conference, July 1st and 2nd.