A few weekends ago, Martin and I had the pleasure of having a lunch date at Oliva Italian Eatery in Keller, TX.
The small restaurant had a very pleasant atmosphere, with quiet Italian music playing. Â We were seated next to some interesting food books, which provided some food for discussion. A fun chilled bottle of water sat at attention on the table. I like that, not having to rely on a potentially busy waitstaff to refill my water.
Oliva has a very nice gluten-free menu. Â You can choose from a number of appetizers/soups/salads, chicken, seafood, pork or steak, veal, and gluten-free pasta.
Yes, pasta, the thing most gluten-free diners would love to have at an Italian restaurant.
We started our meal with Mozzarella Caprese. Â What set this apart from others that I've had was the large grain sea salt and cracked pepper on it. Â It provided a great contrast to the sweet balsamic vinegar. Â The plating on this and all of our food was thoughtfully and beautifully done.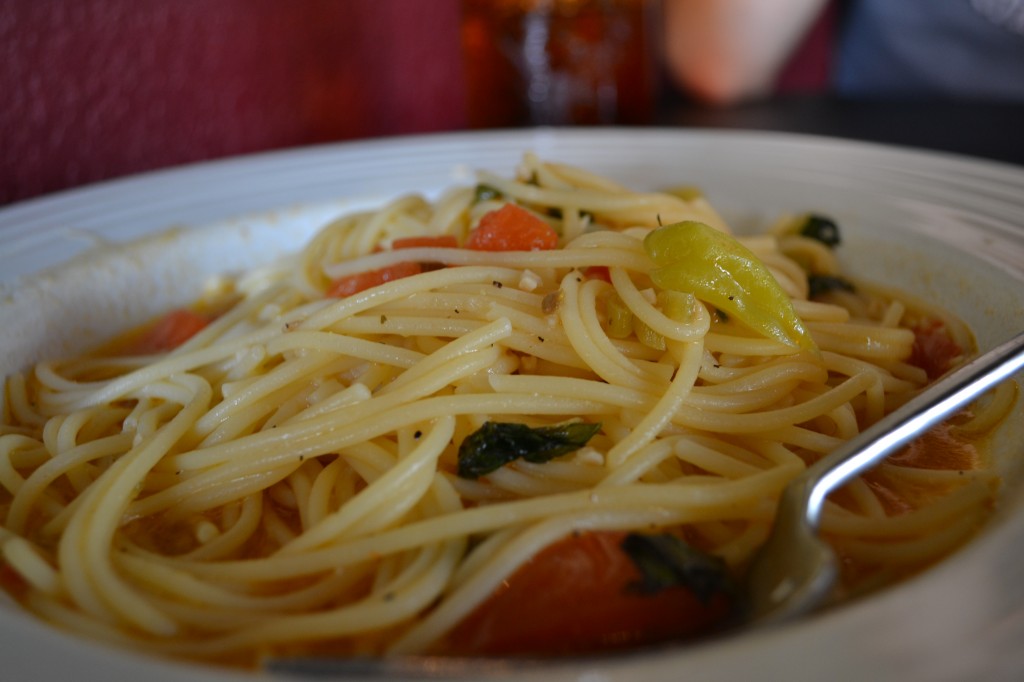 Martin ordered the Aglio Olio, pasta with olive oil, garlic, and pepperoncini peppers. Â It had a very "clean" flavor, and I could feel a slight heat from the peppers afterward.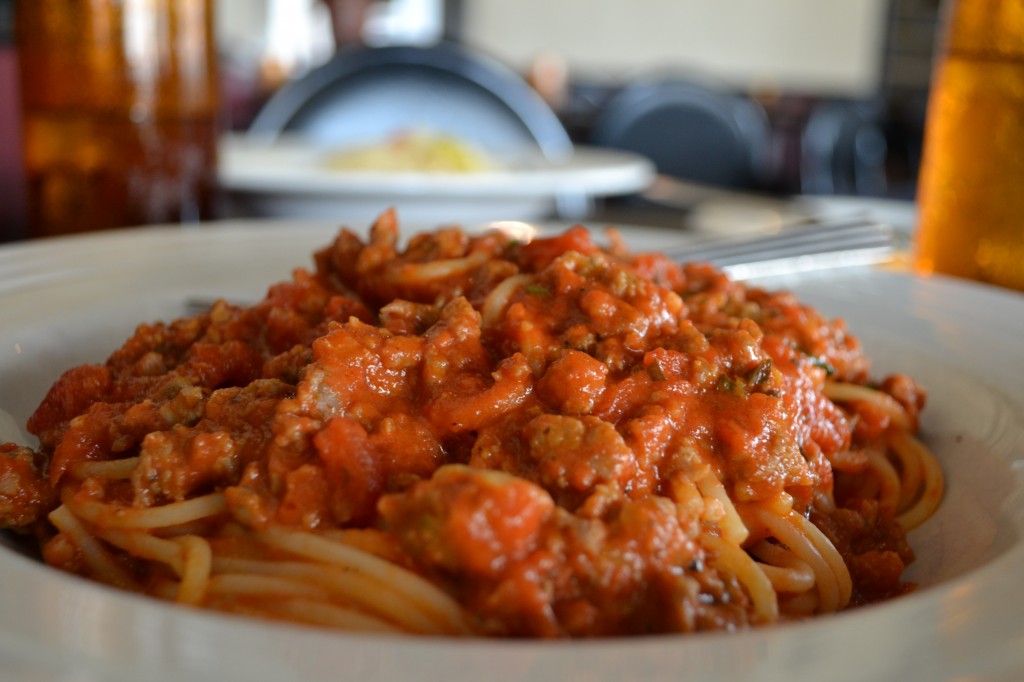 The Con Salsiccia had a hearty sauce with a tiny bit of heat. Â I greatly enjoyed its robust flavor, and the gentle melding of the tomato and sausage. Â I've had tomato sauces with sausage before and often found them lacking (and sometimes disturbing), but this is an excellent creation. Â I really wish I could have brought home my leftovers, but alas, with my skinny giant around to polish off my meals, there are never leftovers.
For both dishes, the pasta was just right, cooked al dente, with no hard or mushy spots. Â For most people, this is a very good sized serving. Â I could have made two meals out of it.
Somebody at a table near me was not-so-quietly mocking me for taking pictures. I hope you enjoy them.
Custard, the Cyn-sational Chocolate Custard… rich, dark, creamy chocolate love. Â I definitely didn't expect to enjoy it as much as I did.
I never want to eat pudding again.
If you have a chance to eat at Oliva, you should give it a try. Â Make sure to take the time to talk to the very nice gluten-free owner, too. Â 🙂