Sometimes, just wishing out loud (or in print) for something makes it come true. Â Well, when it comes to sharing our knowledge, that is.
On my post about Hey Shuga! and Lil' Shuga!, I mentioned that I was going to look into hot chocolate recipes for Braden, since we have to avoid wheat, corn, soy, peanut, and sesame. Â Well, my contact for Hey Shuga! and Lil' Shuga! read my post and sent me a recipe. Â 🙂 Â Braden is super excited. Â He even wants to try it with the spicy ginger.
Click on the picture to view it much larger.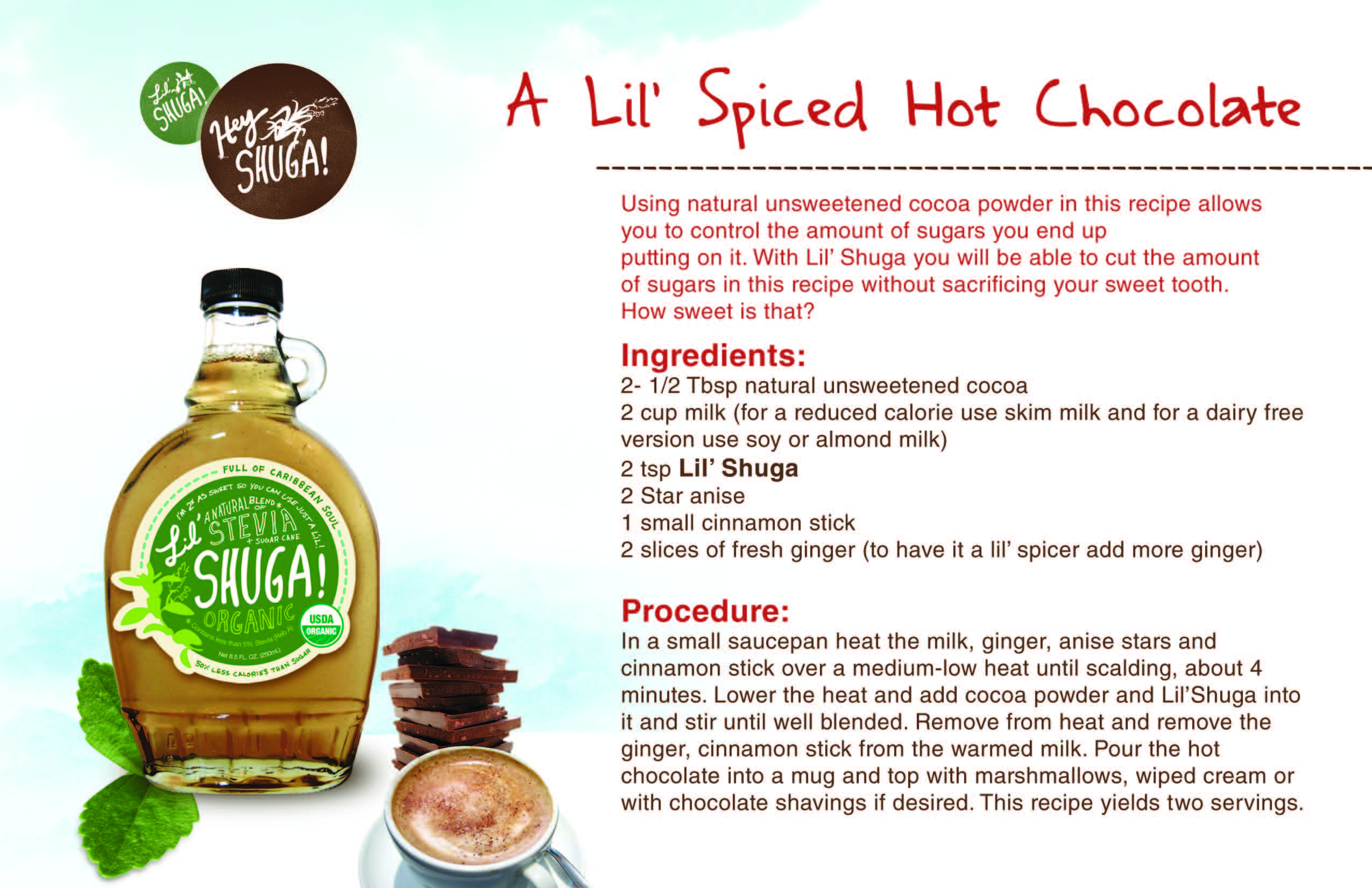 I like the additions of anise and cinnamon! Â I need to find some soy-free unsweetened cocoa, and then we're in business.
There are also recipes on their website and their facebook page.