If you had asked me 10 years ago if I would ever eat a pre-made sausage in a pancake again, I would have laughed in your face. Â Finding prepared gluten-free pancakes was basically impossible back then. Â Now, they come with sausage, too?
I recently received some samples from Ian's Natural Foods.
Sausage Pancrepes: it's a sausage in a skinny pancake! Â The sausage has a hint of spicy heat and the pancake is a bit sweet. Â The crepe holds together well and isn't crumbly (like you often find with frozen bread products).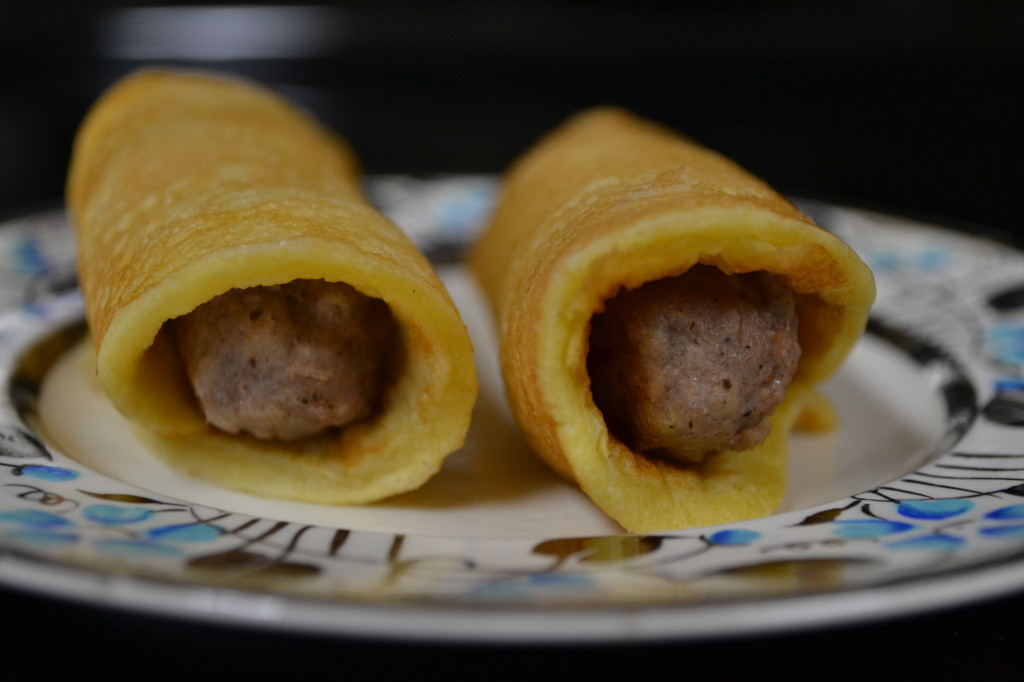 The Chicken Nuggets have a medium-thick cornmeal breading. Â I could taste some garlic, but just a bit. Â They definitely have that kid-friendly chopped chicken which holds together well inside the breading. Â The flavor of the chicken pulls at a memory, but I can't grasp it (do you ever have one of those moments?). Â It goes great with some honey or spicy barbecue sauce (or both)!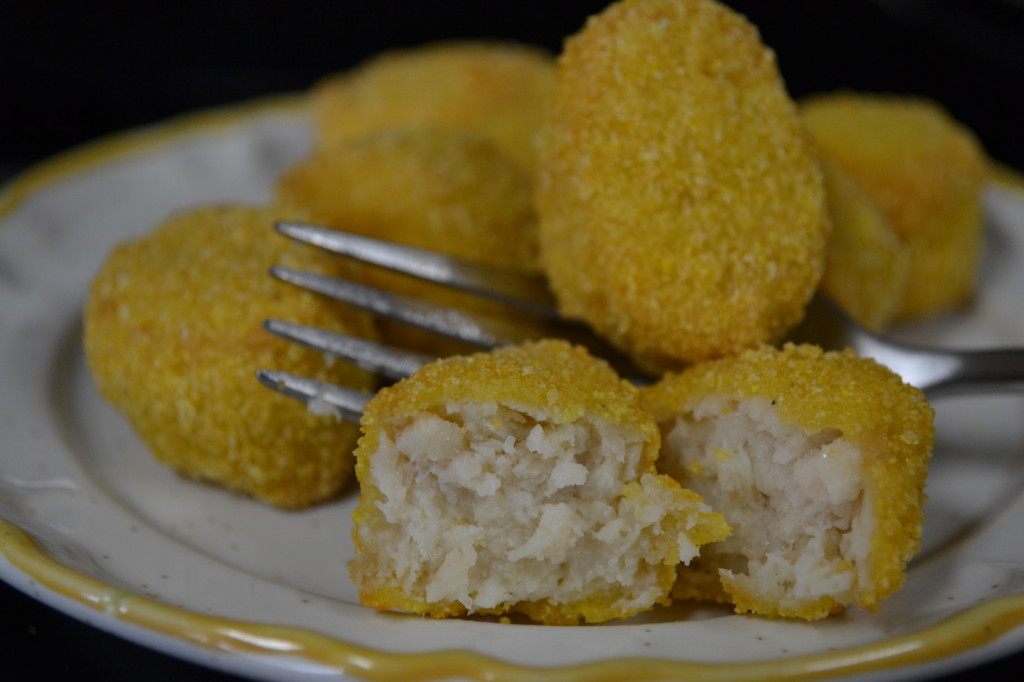 French Bread Pizza Supreme has a thick, crispy crust. Â There's just enough dairy-free cheese that you know there's cheese there, but not enough that you could tell it's dairy-free. Â Lots of sauce, peppers and onions, sausage and pepperoni top this lunch-time treat. Â I would definitely be happy if my school served these. Â The French bread has just enough flavor that it's not bland, but not so much that it overpowers the toppings (even though it is a lot of bread in comparison to the toppings – this comes from the girl who eats cracker-thin pizza crusts).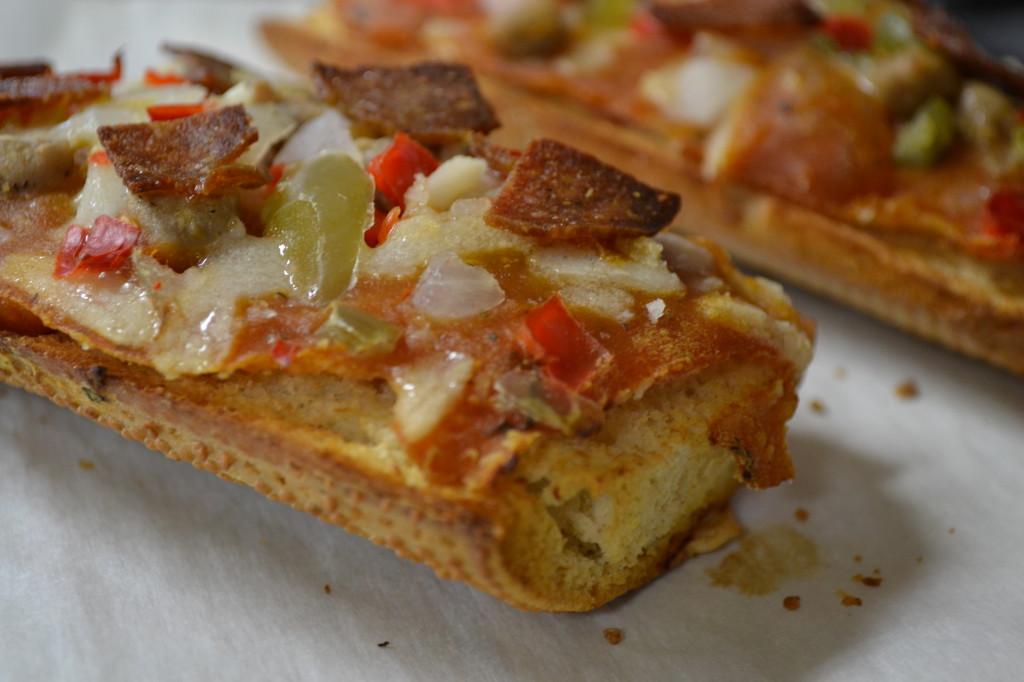 Ian's would like to give you a chance to try their new products. Â One lucky reader will win a coupon for a free Ian's product of their choice. Â To enter, simply leave a comment on this post: what new product did you think you'd never see gluten-free and/or what are you still waiting for in a gluten-free form? For example, I'm still waiting for readily available cheese-it/cheese-nips – type crackers.
This giveaway will end at 9:00 pm central on Wednesday, January 22, 2014.