I have somewhat of a reputation, among family and friends, for my love of cookbooks.  It turns out that Living Without magazine feels the same.  In their new cookbook, Living Without magazine's Best Gluten-Free Cookbook, they say they "welcome each new gluten-free, dairy-free cookbook as [they] would welcome an honored guest."  Make friends with your cookbooks!
See, I'm not crazy. Â 🙂
One of the neat things about this cookbook is that the recipes in each chapter are authored by a different chef. Â Matthew Kadey (from the Muffin Tin Chef) and Rebecca Reilly (of Gluten-Free Baking Classics fame) are just two of the chefs utilized for this book. Â You can try out a bunch of cookbook authors at once!
I gave Braden the task of choosing which recipes we would try from the new cookbook. Â We haven't made it through them all yet, but what we have tried, we have loved.
El diablo chicken
Meatball hero sandwiches
Maple cider vinegar roasted turkey
Braised beef short ribs
Oatmeal maple bread
Herby popover dinner rolls
Blueberry lemon cake with crumble crust
Braden has some very ambitious ideas for food around here.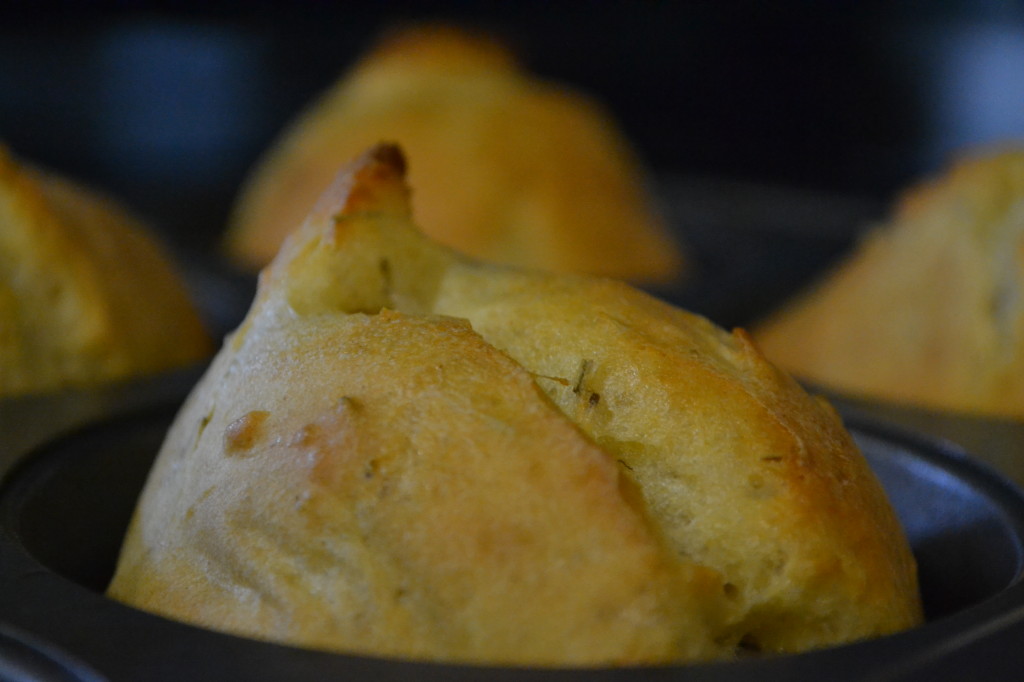 Let me tell you a little story about the girl who set the timer…only it didn't set. Â I'm pretty sure you know where this is going. Â I took the popovers out when they looked beautiful, but they probably needed another 5 minutes (by which time I had to leave the house to pick up Braden). Â The recipe was pretty amazing, though. Â There was no yeast or baking soda or powder, but they rose a lot. Â I didn't have dill, so my popovers were rosemary and garlic. Â They were really good, though a bit doughy just in the center. Â Next time, I will make sure my timer is truly set.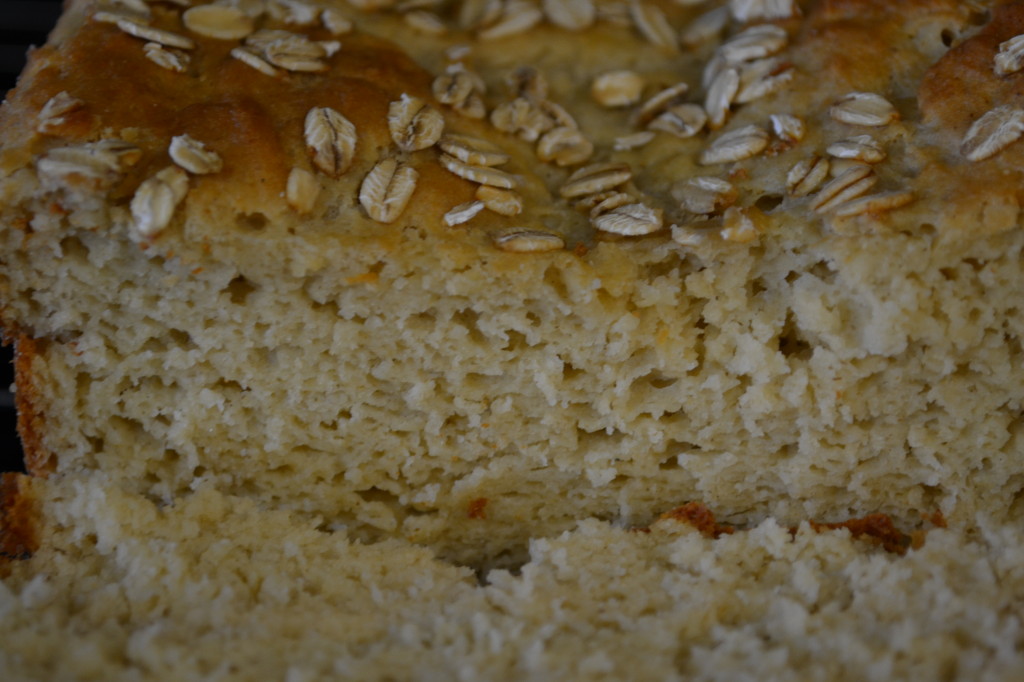 The Oatmeal Maple Bread was a bit of a surprise.  Braden expected a sweet bread, but it was like a good whole grain sandwich bread.  And it was good!  Luckily, the recipe makes two loaves.  We polished half a loaf off the first night.  I was surprised at how moist and soft it was the next morning.  It made great sandwiches and wonderful toast with Nutella.  I learned my lesson, and when I realized I couldn't fit it into my time schedule, I asked a friend to bring Braden home (a hour and a half later than usual, but he got cookies and bread so it was still a win).
I asked Beth Hillson, editor of Living Without magazine, why they chose to use a different chef for each chapter. Â Here is her answer:
Living Without is a magazine filled with a variety of voices and personalities.  Each is an expert in his or her own right.  In the Living Without Cookbook, we wanted to salute our experts in the kitchen (favorites among our readers) and their individual  methods of preparing gluten-free/dairy-free recipes.  Generally, when you purchase a cookbook, you pick up an author's tips and techniques and incorporate them into your own kitchen, essentially inviting a new friend to stand by your side as you cook.  In this case, our readers get to adopt eight new friends, an array of tips and techniques, and more than 150 great recipes.   While each section is "anchored" by one of our celebrity chefs, the chapter showcases recipes from others in the book as well.
If you want to make a variety of new "friends," take a look at this new cookbook and find a friend or two.